Kayak Hire and Canoe Hire Coalport
Canoe Hire Coalport. Canoeing or kayaking to or from Coalport is the perfect way to explore the river Severn. Ultimate Canoe and Kayak use Coalport predominantly as a starting location for our 2-day trip down river from Coalport to Bewdley. This is a great day out for the whole family, suitable for all ages and abilities.
The meeting location is at Hampton Loade, where you can park. From here you will be taken upstream to Coalport where your boats will be launched onto the river. From Coalport it is then a very pleasant paddle downriver to Hampton Loade (your overnight stopping point), and then on to Bewdley the following day.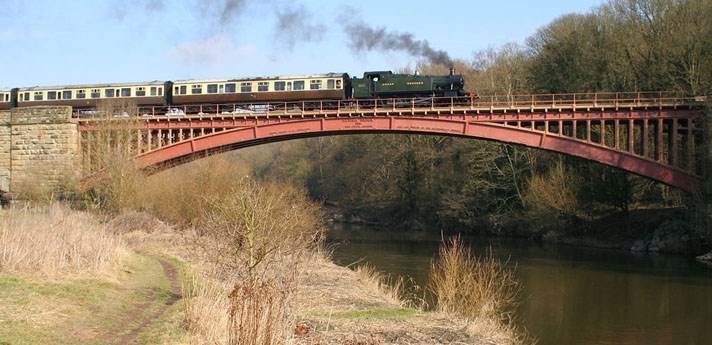 This trip returns on the Severn Valley Railway

Launch and Landing Points
The launch and landing point at Coalport will be explained by your instructor on the day.
Don't forget we also have the capability to provide canoe or kayak hire from any of our other landing points on the River Severn. Take a look at our river trips to work out what is best for you and your group!
Booking
All bookings need to fill out the form in the top right corner of this page for us to get right back to you with availability and pricing. If you just have a quick question however, call us direct on 01432 264 807.
More questions? Check out or FAQ's page.
What's included?
Boat hire, either canoe or kayak depending on your preference
Paddles
Buoyancy aids
Waterproof barrel
River Map
Steam train ride back to your start point on the Severn Valley Railway
Safety brief and basic instruction before setting off
Kayak Hire & Canoe Hire Coalport
From Coalport we recommend out 2 day trip from Coalport to Bewdley, staying overnight at the Unicorn Inn campsite at Hampton Loade.