Canoe Hire Wales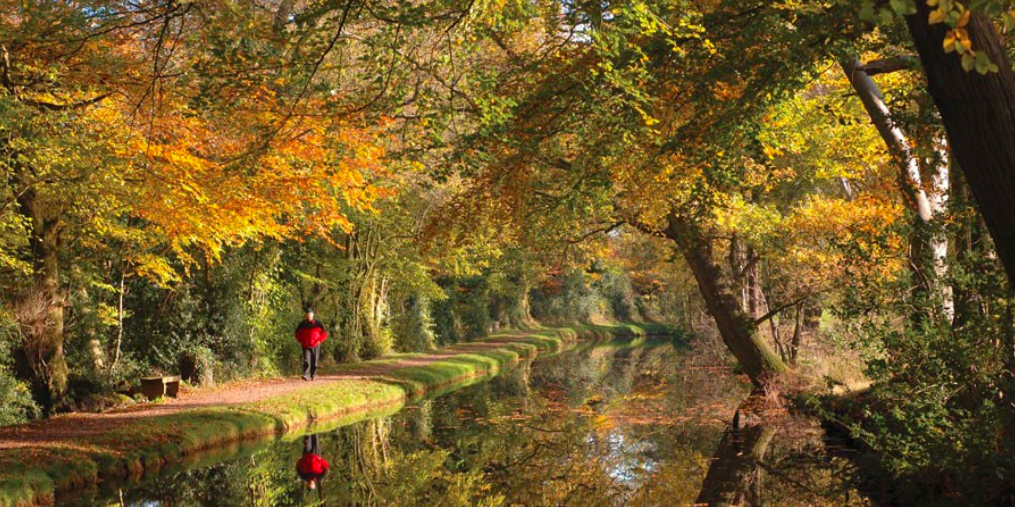 Kayak Hire and Canoe Hire, Wales
The River Wye traverses much of the border between England and Wales, Glasbury being the highest point at which you can easily launch a canoe or kayak at any time of year. This overlooks the beautiful Welsh Black Mountains, and is a brilliant spot to get on the river. Nearby there is also the Monmouthshire and Brecon Canal – a fabulous alternative to the River Wye. Glasbury has great facilities in the area with the River Wye Bunkhouse, River Wye Campsite and River Wye Activity Centre for a variety of accommodation. For food & drink there is Foyles as well as the River Cafe, both which we would recommend. With easy access to the River Wye, making this a very popular place to start a half day paddle to Hay-on-Wye which is only 5.5 miles or to The Boat Inn at Whitney-on-Wye which is 11 miles.
Glasbury-on-Wye is also a great point to start from for full day trips to Whitney-on-Wye, two day trips to Preston on Wye or extended trips to Hereford, Ross-on-Wye, Symonds Yat, Monmouth and Chepstow.
Our Routes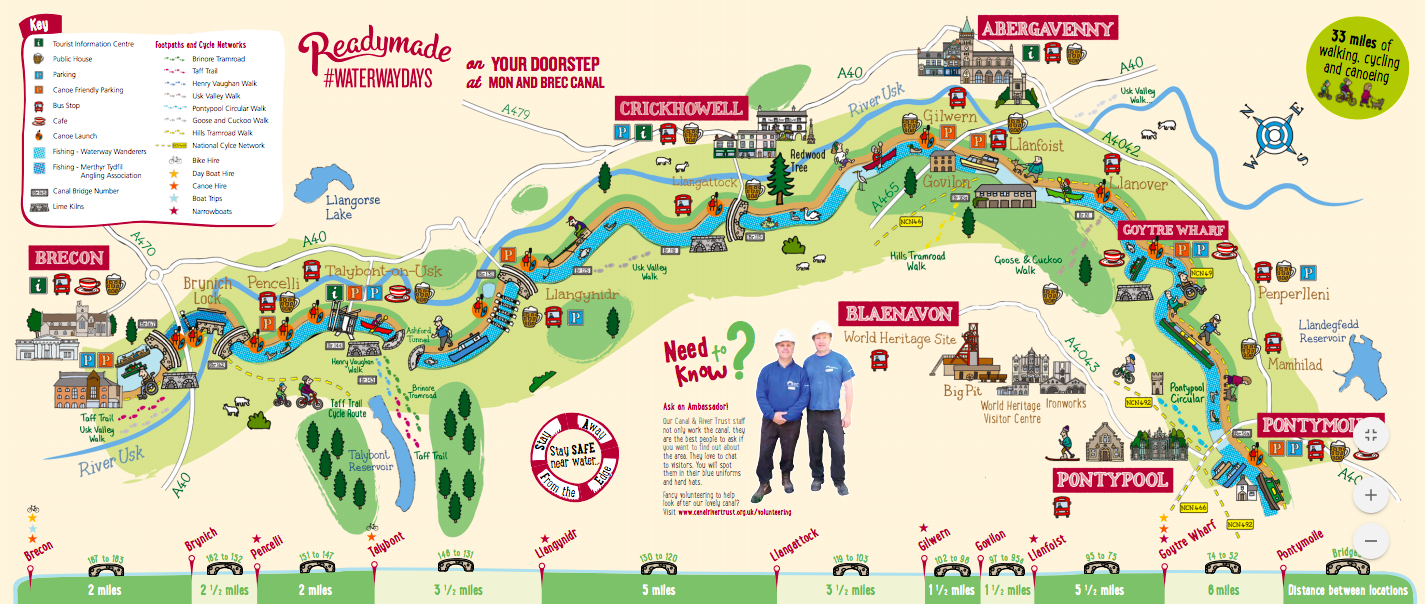 Monmouthshire and Brecon Canal
A brilliant alternative to the river (especially in bad weather) is the Monmouthshire and Brecon Canal, which flows through the heart of some of the most beautiful Welsh countryside.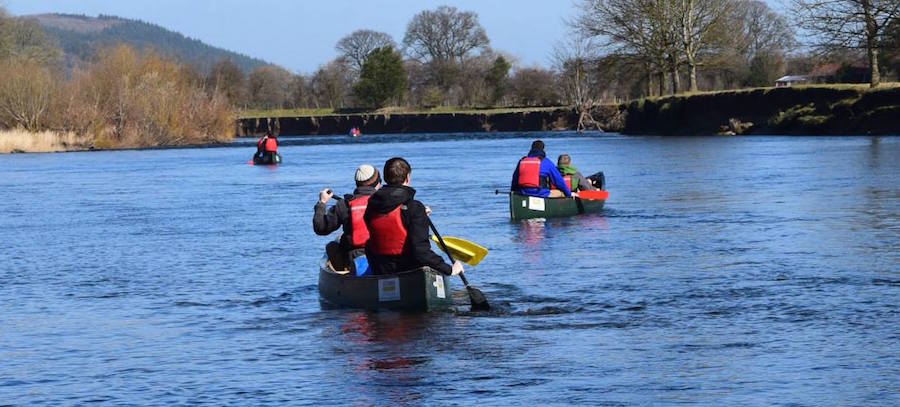 Canoe and kayak routes on the upper River Wye (Black Mountains)
For a morning or afternoon out paddling we recommend: Glasbury to Hay-on-Wye (5.5 miles, 2 hours)
From Glasbury groups can stop at the warren, which is a popular public area just above Hay-on-Wye. Here you'll find a few rapids that are great fun to paddle down,when the rivers at the right level. The warren is also a popular place for groups to stop for picnic's and BBQ's. Alternatively you can stop at the Three Tuns pub which is only meters away from the river at the end of the bridge in Hay-on-Wye.
Historically Hay-on-Wye is best known for it's book shops and in recent times, has become even more well known through the success of Hay Festival. Hay-on-Wye has many facilities on offer and is a very popular tourist destination.
For full day paddling we recommend: Glasbury to Whitney-on-Wye (stopping at Hay on Wye for lunch). (11 miles, 4-5 hours)
If you decide to paddle on from Glasbury downstream past Hay-on-Wye, the second section of river between Hay-on-Wye and Whitney-on-Wye is just as stunning. On arriving into Whitney-on-Wye, you'll pass under the Toll Bridge (we recommend the campsite here) just half a mile from the finish point at The Boat Inn pub, where the Pound B&B / Bunkhouse & Campsite is based.
Launch and Landing Points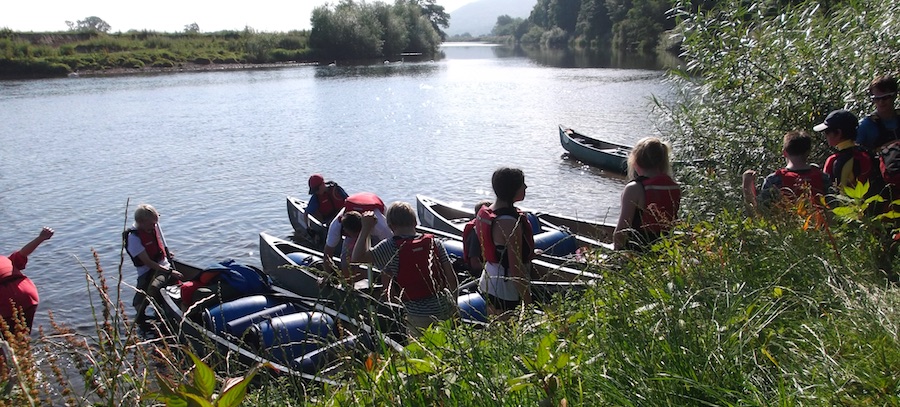 Launch and Landing Points
The launch/landing points and meet points will be explained to you on booking. Don't forget we also have the capability to provide canoe or kayak hire from any of our other landing points on the River Wye, so if you want to explore more of the river, then take a look!
What's Included?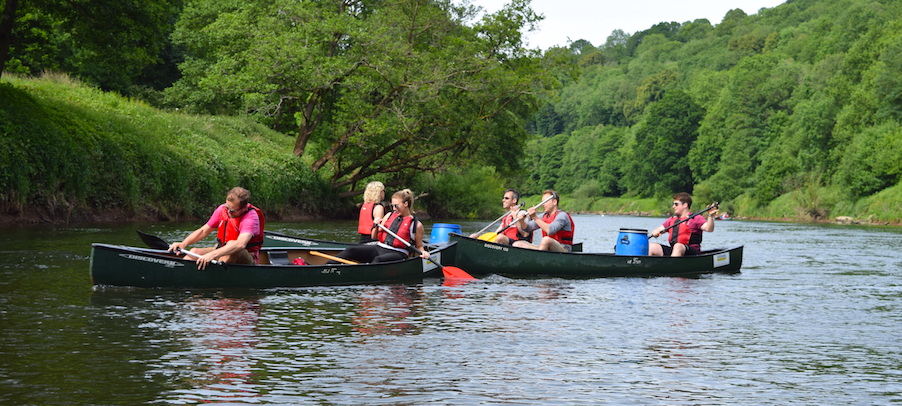 What's Included?
Boat hire, either canoe or kayak depending on your preference
Paddles
Buoyancy aids
Waterproof barrel
River Map
Recovery by minibus or taxi to your vehicle / start point
Safety brief and basic instruction before setting off
Booking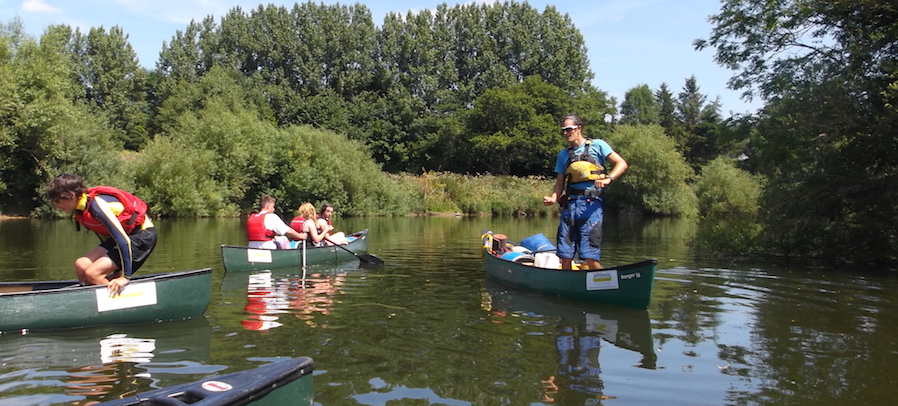 Booking
All bookings need to fill out the form in the top right corner of this page for us to get right back to you with availability and pricing. If you just have a quick question however, call us direct on 01432 264 807.
More questions? Check out or FAQ's page.
Pricing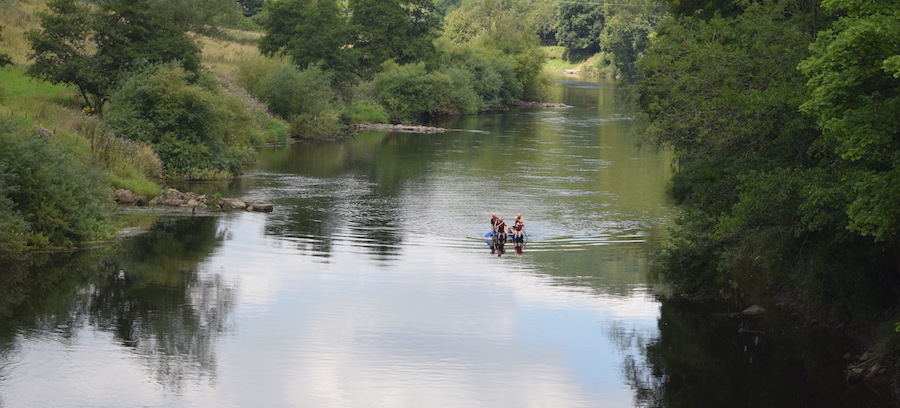 Pricing
We are unbeaten on price and quality of service. For our latest pricing structure, click here.
River Levels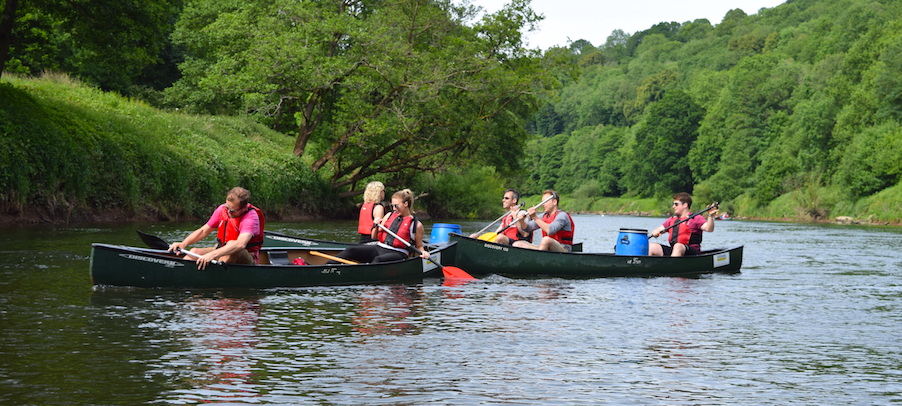 River levels, Glasbury
To find out the latest river levels and weather warnings in Glasbury click here.
Nearby Accommodation
Accommodation in Wales
Here is a list of the accommodation we would recommend using if you are staying in the Black Mountains area, Brecon or Glasbury.
Brecon Beacons Holiday Cottages – Offering more than 350 cottages across the Brecon Beacons, including dog-friendly, large and luxury properties.
Gwennol Glamping A fabulous alternative glamping location in the heart of the Black Mountains.
River Wye Bunkhouse Sleeping up to 27 people right on the banks of the river Wye.
River Wye Campsite A great affordable campsite with launch access to the river. Campfires allowed as well as hot showers available!
River Wye Activity Centre for a larger groups, school trips and youth groups.
Broomfield House – for those wanting to make it a really special trip with a bit of luxury.
Pubs and Cafés
Pubs and Cafés
There are plenty of great places to eat in the Brecon and Black Mountains area! Here are a few of our favourites:
The River Cafe – a lovely setting right on the river.
Local Events
Local Events
Here are some local events coming up in this area in 2020:
The Hay Festival – 21 May—31st May 2020, a must-see if you are in the area over these dates!