Canoe Hire Hereford

Canoe Hire Hereford
Canoeing or kayaking down the river from Hereford makes a beautiful day out. Groups can launch on the right back below the old road bridge. No permission is required to launch or land and there is parking nearby.
This section of the River Wye is very picturesque, winding through many small villages. The first of these, Hampton Bishop, has a village pub called the 'Bunch of Carrots' which takes its unusual name from a salmon pool nearby. Nine miles on from Hereford the River Wye is joined by the River Lugg, and just beyond this is Holme Lacy Bridge. This is a good point to stop if you are just wanting a 3-4 hr trip. See our page Hereford to Holme Lacy Bridge for more information.
Beyond Holme Lacy Bridge the river starts meandering through a more wooded section, so keep your eyes out for deer and other wildlife. After another 14 miles you will reach Hoarwithy, with a campsite and great pub – the New Harp Inn.
Suggested meeting location (what3words): ///adding.pint.decent
Local Information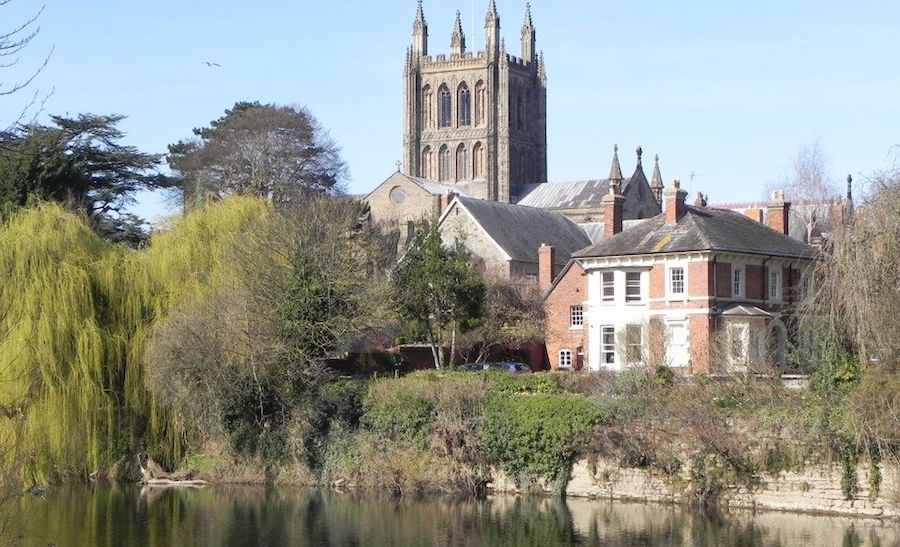 Hereford is an historic city and a busy market town lying in the heart of the Wye Valley in the west of England. The City stands on the site of one of the country's strongest castles, strategically positioned along England's border with Wales. Hereford has a long history battles and sieges stretching back as far as 1000 years. Hereford also has a magnificent cathedral built in 11th century which contains many treasures including the Mappa Mundi, and the renowned Chained Library.
Our Routes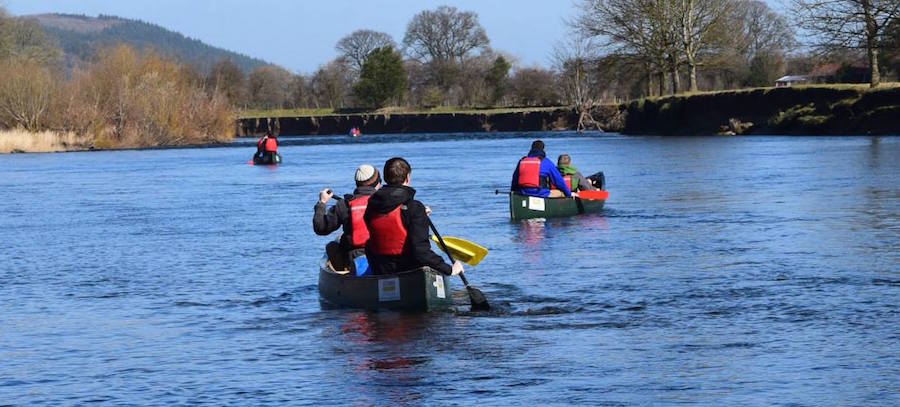 Canoe and kayak routes from and to Hereford
For a morning or afternoon out paddling we recommend: Bridge Sollers to Hereford or Hereford to Holme Lacy Bridge
Launch and Landing Points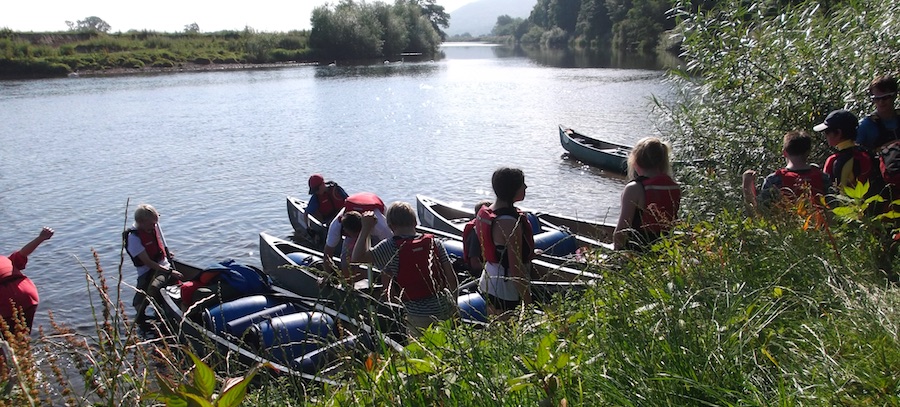 Launch and Landing Points
The launch point in Hereford is on the right hand bank underneath the A49 bridge. Short term parking is available in Asda's car park at the bottom corner closest to the river. There is good access to get on and off the river and long stay parking can be found next to the old bridge on Wye Street.
Don't forget we also have the capability to provide canoe or kayak hire from any of our other landing points on the River Wye.
Booking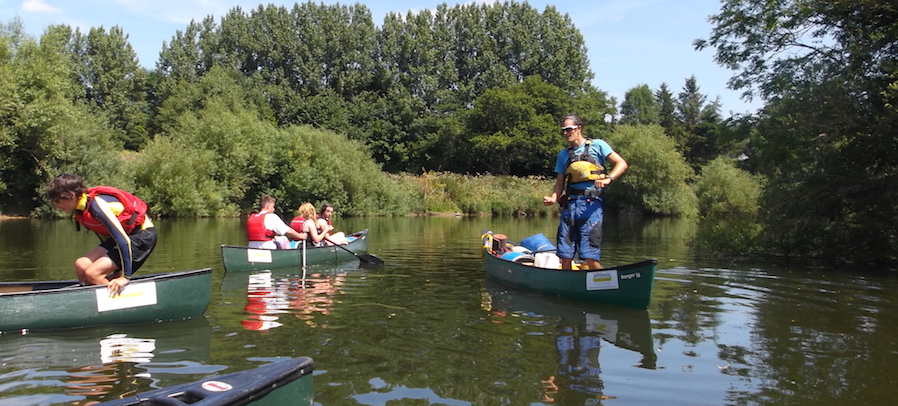 Booking
All bookings need to fill out the form in the top right corner of this page for us to get right back to you with availability and pricing. If you just have a quick question however, call us direct on 01432 264 807.
More questions? Check out or FAQ's page.
Pricing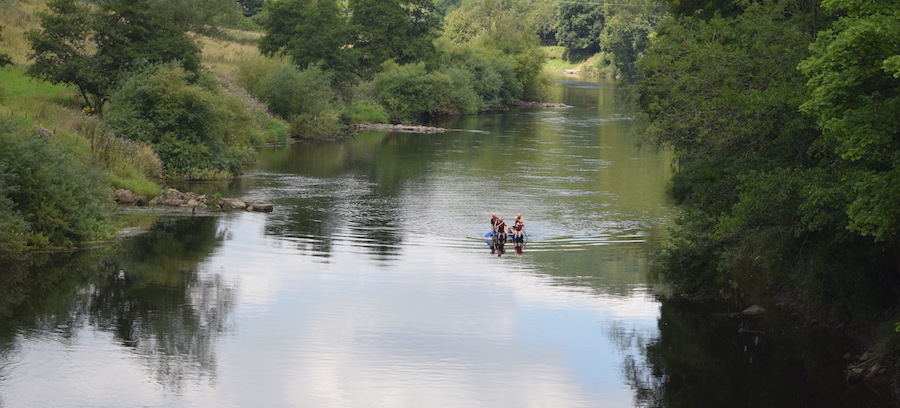 Pricing
We are unbeaten on price and quality of service. For our latest pricing structure, click here.
River Levels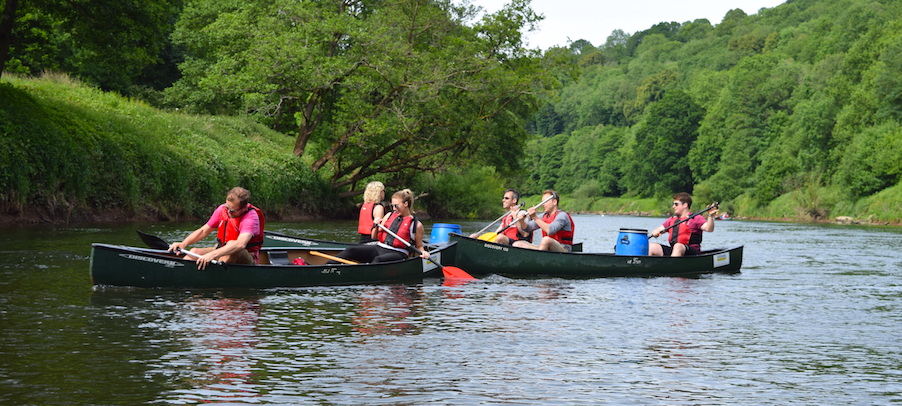 River levels, Hereford
To find out the latest river levels and weather warnings in Hereford click here.
Nearby Accommodation
Accommodation in Hereford
Here is a list of the accommodation we would recommend using if you are staying near Hereford.
The Green Dragon, Hereford.
Camping
For those wishing to make a multi-day trip of this section of the river we would recommend Tresseck Campsite in Hoarwithy (18 miles downstream). It is next to the river which allows BBQ's and has an excellent pub that's just a short walk away. See page Hereford – Hoarwithy for more detailed information.
Pubs and Cafés
Pubs and Cafés
From the launch point, it's just a short walk into the city centre with easy access to all the bars and pubs. If you're after the best curry and pint in town, then we suggest heading over to the Barrels pub which is owned by Wye Valley Breweries.There are lots of other places to eat and drink as well to satisfy any cravings hungry people that have paddled all day. For breakfast we recommend heading over to Diego's cafe in Bridge Street for a full English breakfast.
Local Events
Local Events
Here are some local events coming up in this area in 2020: