Kayaking and Canoeing resources
On this page you will find all about various canoeing resources. The British Waterways leisure website in particular is packed with information about things to do and places to visit. Scroll down to find the information you are looking for.
Hereford Kayak Club – www.herefordkayakclub.org.uk.
American Whitewater – www.americanwhitewater.org.
Boater Talk – www.boatertalk.com.
British Canoe Union – www.bcu.org.uk.
Canoeing Sites – www.canoeingwebsites.co.uk.
Canoe Slalom UK – www.canoeslalom.co.uk.
The Scottish Canoe Association – www.scot-canoe.org.
Other Activity Sites:
Left Bank Canoe Hire – www.leftbankcanoehire.co.uk.
Team Adventure Activities UK – www.taauk.com.
Ultimate Activity Company – www.ultimate-activitycompany.co.uk.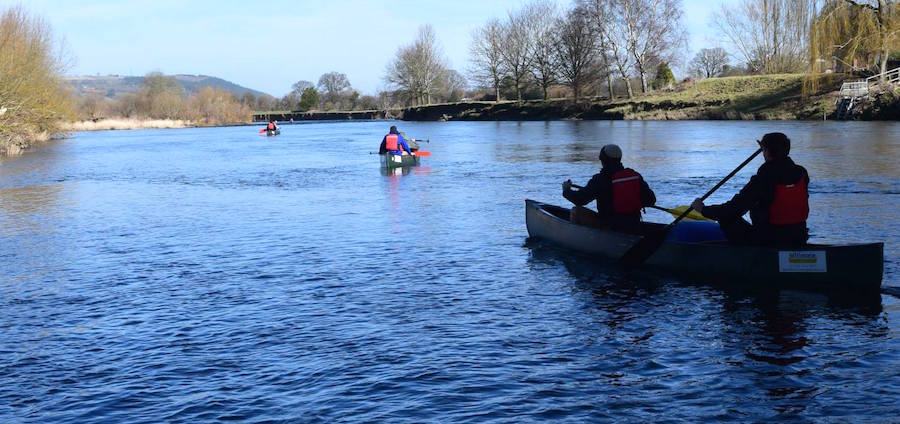 Canoeing down the river Wye – a perfect day our for families and groups of all ages and abilities. 
Other Links
The Royal National Lifeboat Institution – www.rnli.org.uk.
British Waterways – www.britishwaterways.co.uk.
Welsh Tourism Information – www.visitwales.com.
Herefordshire & Gloucestershire Canal Trust – www.h-g-canal.org.uk.
For a directory of country pursuits within the UK including tennis, golf, fishing and cricket go to Rural Sports.
Sailing, Windsurfing, Surfing, Bodyboarding, Canoeing, Kayaking, Rafting, Diving, Powerboating, PWCs, Waterskiing and Wakeboarding – Find watersports with Watersporty.
If you would like to exchange links or have any other canoeing resources links, please email us.