Glasbury to Hay on Wye canoe or kayak hire
From Glasbury to Hay on Wye canoe or kayak is 5 miles or approximately 2 hours paddling. We also offer many other routes on the River Wye. Glasbury is a picturesque town with easy access to the river Wye, making it a great place to start this paddle downstream. It is popular with all groups, no matter what ability level they are at!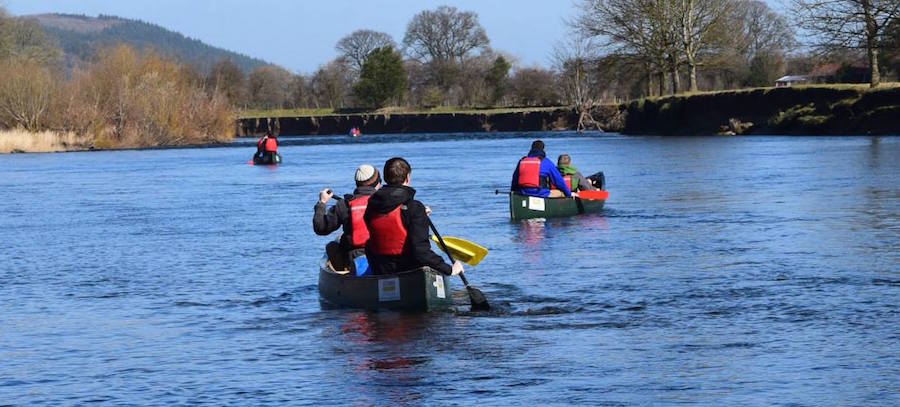 Setting off from Glasbury on Wye to Hay on Wye
Glasbury to Hay on Wye canoe or kayak route description
En-route from Glasbury to Hay-on-Wye groups can stop at the warren, which is a popular public area just above Hay-on-Wye. Here you will find some rapids that are great fun to paddle down when the river is at the right level. The warren is also a popular place for groups to stop for picnic's and BBQ's or you can stop at the Three Tuns pub, which is only meters away from the river at the bridge in Hay-on-Wye.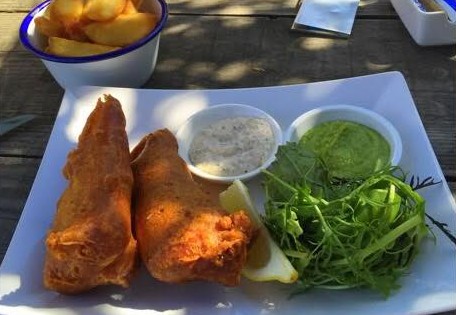 We highly recommend the River Cafe, Glasbury.
Further options
If you decide to paddle further than just Glasbury to Hay-on-Wye, the second section of river between Hay-on-Wye and Whitney-on-Wye (a further 5.5 miles) is just as stunning and as you leave the area, it doesn't take long before you feel like you are in the middle of nowhere again.
On arriving into Whitney-on-Wye, you will pass under the toll bridge just half a mile from the finish point at The Boat Inn pub, near where the Pound B&B / Bunkhouse & Campsite is based.
Glasbury-on-Wye is also a great point to start from for full day trips to Whitney-on-Wye, two day trips to Preston on Wye or extended trips to Hereford, Ross-on-Wye, Symonds Yat, Monmouth and Chepstow.
Canoe Hire from Glasbury to Hay-on-Wye
Distance: 5.5 miles
Time: 2 hours in a canoe or kayak
Booking
All bookings need to fill out the form in the top right corner of this page for us to get right back to you with availability and pricing. If you just have a quick question however, call us direct on 01432 264 807.
More questions? Check out or FAQ's page.
What's included?
Boat hire, either canoe or kayak depending on your preference
Paddles
Buoyancy aids
Waterproof barrel
River Map
Recovery by minibus or taxi to your vehicle / start point
Safety brief and basic instruction before setting off