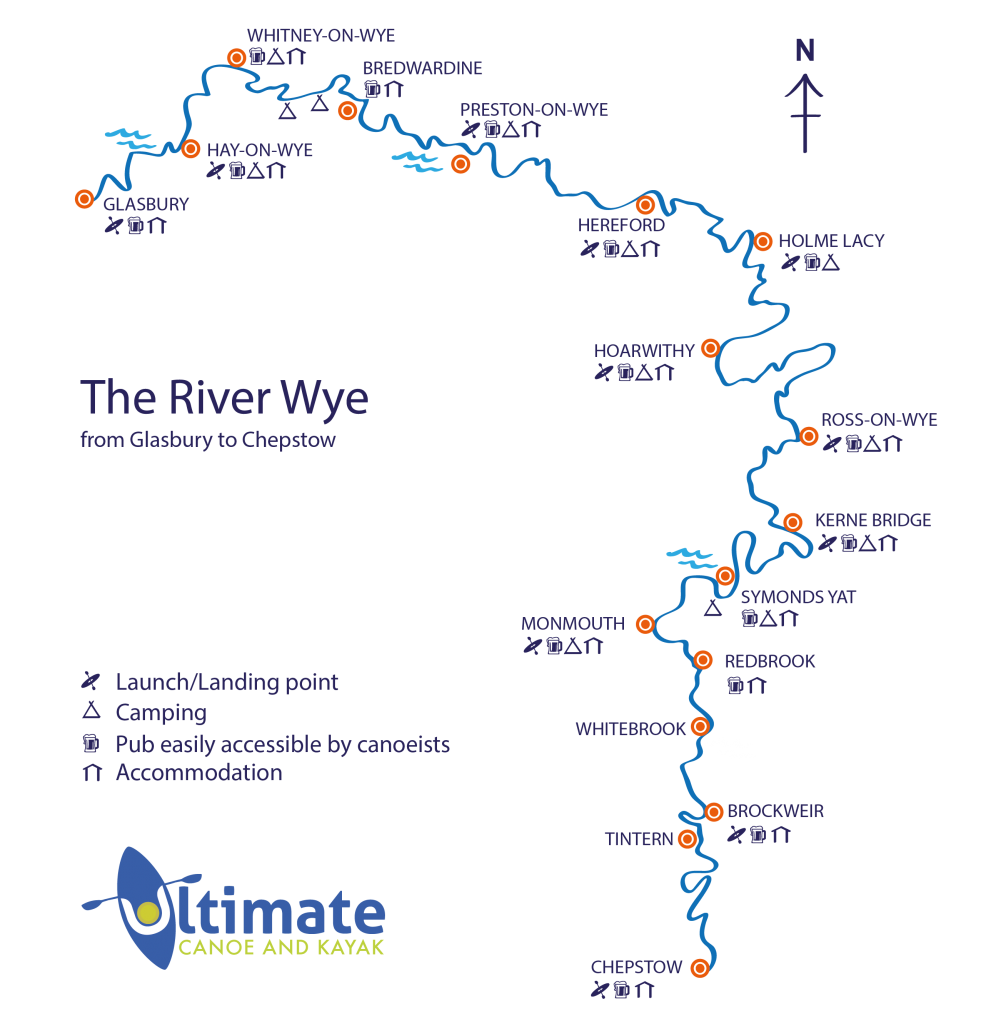 The river Wye offers over a hundred miles of outstanding river ideal for Canadian canoeing and kayaking trips from Glasbury to Chepstow.
The Upper River Wye
The first section of the river Wye starts at Glasbury and Hay-on-Wye, the latter famous for it's many book shops and Hay Festival. The river then continues with breathtaking views of the Brecon Beacons and Black Mountains.
Crossing the border into England the River Wye travels on to Hereford. Hereford takes it's name from being the lowest point of the River Wye "Ford" (meaning crossing point), which was used by armies as the forming point "Here". Hereford Cathedral and old battle grounds can be seen as paddlers pass under Saxon and Victorian bridges. The Cathedral is home to British treasure which includes the Mappa Mundi and Chained Library.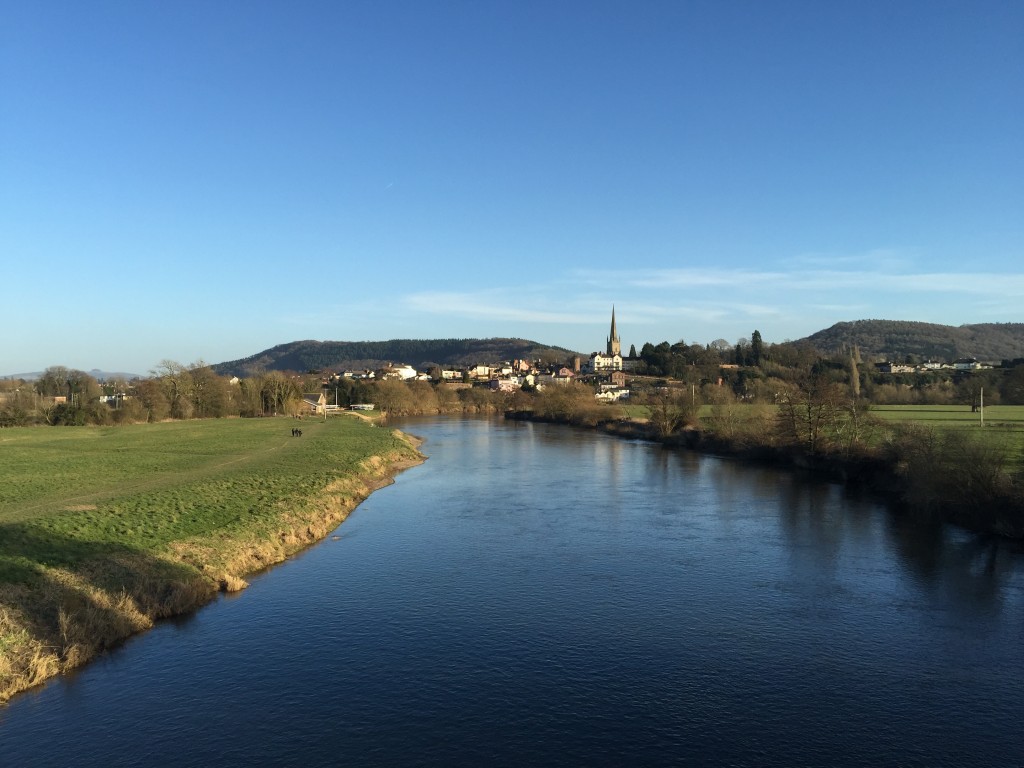 After Hereford the River Wye continues to Ross-on-Wye. Ross is an old market town that has a distinctive church spire soaring into the skyline. There are good public facilities next to the river including camp sites and places to eat and drink.
The Middle River Wye
After a short distance the river passes Goodrich Castle, named after it's founder Godric an English Thegn. The Castle is open to the public and has a newly built visitors center that offers free audio tours. Goodrich overlooks Symonds Yat that's divided into Symonds Yat East & West. This is a scenic village in the Forest of Dean that has riverside camping and hotel accommodation.
After Symonds Yat the River Wye turns back towards Wales crossing into Monmouth which is that areas Welsh boarding market town. Monmouth is home to two other rivers, the Monnow and the Trothy. Monmouth is the birth place of Henry V and has many attractions and sites to visit.
From Monmouth the River Wye continues towards Tintern. On arrival here, paddlers the most spectacular view from the river of Tintern Abbey. At this point, the River Wye becomes tidal and groups with less experience should only continue with a qualified instructor.

The Lower River Wye
The last leg of the River Wye is between Tintern And Chepstow, before it joins the River Seven. Canoeing groups must reach Tintern by high tide so you can paddle with the out going current to Chepstow. On arriving you'll see Chepstow castle high upon the cliff top, which gives an impressive backdrop to the finish line. Once under the old bridge there is a pontoon to get off the river, with good access and parking close by.
Today Chepstow is best known for horse racing but historically it was a bordering walled town with a fully functioning port. Like all locations on the River Wye, Chepstow is a beautiful town with many visiting tourists each year. In addition, there are many hotels, B&B's and guest houses in Chepstow and some fantastic places to eat and drink.